Skilled help for the accused.
Don't be afraid of the legal system.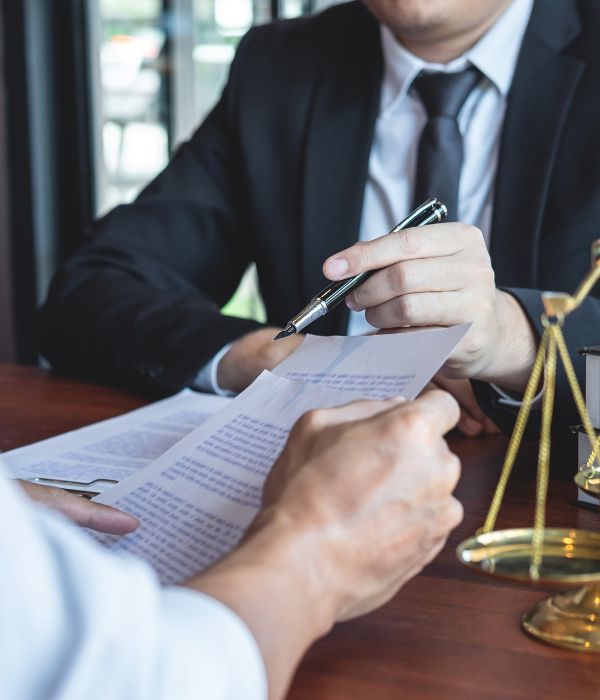 COLUMBUS CRIMINAL DEFENSE ATTORNEY
When you're facing criminal charges, it can feel like the system is working against you. Criminal defense attorney Nathan Akamine will guide you through the Columbus Court system and fight for you when you feel you have nowhere to turn.
We will investigate the facts, challenge any evidence against you, and present a strong defense that is tailored to your unique circumstances.
"For more than 20 years, I've dedicated my practice to helping Ohio residents by protecting their freedom, and their future. My goal is to guide you through this challenging time and help you navigate the complex legal landscape with confidence."   – Nathan Akamine
Recent Case Results
Although we cannot guarantee the outcome of any case, we will work hard to get you the best result possible for your specific circumstances and we have the success rate to prove it.
– Misdemeanor drug and intoxication while on felony probation
– Client faced up to 15 years in prison
– Charged with DUI, reduced to speeding violation.
I fight for 
Columbus residents.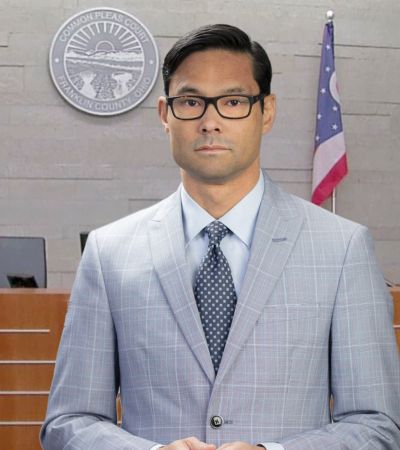 Nathan Akamine
Criminal Defense Attorney – Columbus, OH
"All too often the prosecution will attempt to convict you and impose a severe jail sentence or steep fine simply based on whatever the police officer wrote in his or her report.
There are two sides to every story. My experience as a former prosecutor gives me an edge in getting that point across. I do everything in my power to help my clients avoid the harsh penalties associated with a conviction.
Understanding the strategies that may be used against you, I know how to anticipate the prosecutor's next move. To protect my client's interests in court, I use these tools to successfully negotiate with the prosecutor.
I can put my 20+ years of experience to work for you. There are a lot of defense attorneys out there, and many of us are very good. It can be hard to choose, but the bottom line is that I know what it takes to win your case."
"I highly recommend Nathan to anybody in need of a criminal defense attorney. He really helped a lot. He's very professional and kind. I am very happy with the service he provided."
-K.N.
"Thank you for a job well done. I appreciate that you took my calls and treated me with respect. I can't thank you enough for everything you've done. I will recommend you to everyone I know."
–Anonymous
"My husband was facing serious jail time because of his prior DUI cases. Mr. Akamine encouraged him to get the help he needed in a treatment program and convinced the Prosecutor and Judge to allow him to do house arrest instead of jail. We can't thank you enough."
–Amy and John K.
"I didn't hire a lawyer for my first DUI. That was a mistake. Mr. Akamine goes above and beyond. Lawyer of the year in my option. I'll never go anywhere else for my legal issues."
–Adam D.
"Mr. Akamine represented my son several times in the past. He recommended the best actions to take in court and he truly cared about us. I called often and Mr. Akamine always was able to make me feel better about my son's situation. Thank you, thank you."
–Donna F.
A skilled criminal defense attorney will level the playing field.
Unjust accusations and convictions are common due to an imbalanced system where government prosecutors and biased juries often presume guilt. A skilled defense lawyer will level the playing field.
Every case carries the risk of long-term consequences:
 jail time
criminal record
fines and court costs
job damage & loss of income
reputation damage
family damage
In court, saying the wrong thing can worsen these repercussions.
You have a difficult problem right now.
We're here to help you.
Criminal defense is all we do.
What sets Akamine Law apart?
There are many criminal defense attorneys in Columbus, but one clear choice.
Personal Attention
You won't be just another case number. Your battle is an important one. You'll get our full attention.
Proven Success
We have a strong history of winning for our clients and achieving the best possible outcomes.
Past Clients
Most new clients come from referrals. Our past clients recommend us to their family and friends.
"Mr. Akamine's representation allowed me to learn and grow from my mistakes without having to pay for them for the rest of my life. "
-A.N.
What types of cases does your firm handle?
At Akamine Law, we handle a wide range of criminal cases, including DUI/OVI defense, drug crimes, domestic violence, assault and battery, theft and property crimes, and more. We have extensive experience in navigating the Ohio legal system and can provide effective representation for various criminal charges.
What sets your firm apart from other criminal defense attorneys in Columbus?
As a small law firm, we can provide a unique depth of personal attention, accessibility, and responsiveness. We value the trust that you place in our hands to defend your freedom and your reputation. We understand the gravity of your situation and we promise to explore every avenue to achieve the best possible outcome.
Will I be working directly with attorney, Nathan Akamine, throughout my case?
Absolutely. When you choose us as your criminal defense attorney, you can expect to work directly with Nathan Akamine from start to finish. We believe in providing continuity and personal attention to every client, ensuring that you have a dedicated advocate by your side throughout the entire legal process.
How will you defend my case?
Our defense strategies are tailored to the specific circumstances of each case. We meticulously analyze the evidence, challenge any flaws or violations of your rights, and explore all available legal avenues. We will aggressively advocate for your interests, whether it involves negotiating with prosecutors for a favorable plea deal or vigorously defending you in court.
How much will it cost to hire a criminal defense attorney?
The cost of legal representation can vary depending on the complexity of your case. However, we understand the financial strain that legal matters can impose, and we offer flexible fee structures and payment plans to accommodate your budget. During our initial consultation, we will discuss the details of your case and provide transparency regarding the associated costs.
Can you guarantee a specific outcome for my case?
While we can't guarantee specific outcomes, we can assure you that we will diligently fight for the best possible outcome for your case. Our goal is to protect your rights, minimize the potential consequences, and achieve the most favorable resolution available based on the facts and circumstances of your case.
How long will my case take to resolve?
The duration of a criminal case can vary depending on numerous factors, including the complexity of the charges, the court's schedule, and the availability of evidence. We understand the importance of resolving your case efficiently, and we will work diligently to move the process forward as expeditiously as possible while ensuring a thorough defense.
Will my case go to trial?
Whether your case goes to trial depends on several factors, including the strength of the evidence, the viability of defense strategies, and potential plea negotiations. We will thoroughly evaluate your case and provide guidance on the most appropriate course of action, which may include pursuing a trial or seeking alternative resolutions.
Can you help with expungement or record sealing?
Yes, we can assist you with the process of expungement or record sealing. If you are eligible, we will guide you through the necessary steps to clear your criminal record, helping you move forward with a fresh start and improved future prospects.
How do I hire you as my criminal defense lawyer?
Getting started is easy. Simply contact our office to schedule a free case review. We can meet via phone, in-person, or virtually to discuss the details of your charges, answer your questions, and determine the defense strategy that will protect your rights and achieve the best outcome.
Where are the local courthouses in Columbus?
*Ohio laws are complex and every case is unique. We encourage you to consult with an experienced criminal defense attorney, even if it's not us. We are available to guide you through the legal process, address your concerns, and provide you with skilled representation. Schedule your free case review and let's start building your defense.