A DUI arrest can be terrifying. You're removed from your vehicle and humiliated on the side of the road. An arrest for suspected drunk driving can have severe consequences and is a much more serious matter than getting a simple traffic ticket, so you need to respond assertively and aggressively. It's important to develop an appropriate response to try to protect yourself from any consequences like the loss of your driver's license, more expensive insurance premiums, or even jail time.
Unfortunately, most people aren't sure how to respond after a DUI arrest, which can lead to mistakes that make conviction far more likely. Here are the top mistakes people make after being arrested for a DUI.
Avoid Making These Mistakes After A DUI Arrest:
Failure to request a hearing within 30 days following your arrest.
Refusal to take a blood-alcohol concentration or BAC test, as well as failing a BAC test showing results above .08 will result in an automatic license suspension. What most people don't know is that you have a 30 days period immediately following the arrest to request an Administrative Hearing to try to protect your license.
2. Assuming a failed BAC test means a conviction is inevitable.
If you undergo a chemical test and are found to have drugs or alcohol in your system, it's easy to assume that there isn't much you can do and that you'll be convicted. This isn't always the case. The prosecutor still has to prove your guilt beyond a reasonable doubt, and there are ways to introduce doubt about whether a chemical test was accurate. It's also a possibility that you may be able to prevent the evidence from the failed test from being used against you, like if your Constitutional rights were violated during evidence collection.
3. Providing police with evidence.
It may seem obvious, you don't want to provide police with evidence to use against you, but it happens more often than you think. You should always refrain from answering questions or volunteering information. Exercise your right to remain silent. Ask for a lawyer before answering questions. following your arrest, it's always a good idea to be careful what you post on social media. Don't assume anything you say online will be private and definitely don't ever comment on being under the influence at the time of your arrest.
4. Not immediately retaining a lawyer.
Not all attorneys have the experience and knowledge necessary to effectively represent clients in DUI and OVI cases. You need to contact a qualified and experienced attorney with a good reputation to assist you. The amount of time you wait before hiring a DUI Defense lawyer could be critical when it comes to the outcome of your case.
These are just a few of the possible mistakes that defendants could make. Make smart and informed choices and ensure that you do everything possible to try to avoid a conviction. Your best option is to talk with an experienced DUI Defense Attorney. Akamine Law has helped thousands of clients in Columbus and throughout the surrounding area. Give us a call as soon as possible following your arrest.
More DUI articles you might like…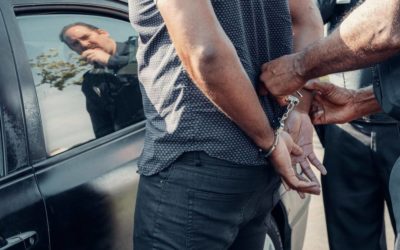 No warrant that you receive should be ignored. It will still exist in your file and failing to act...
read more