COLUMBUS DRUG CRIMES LAWYER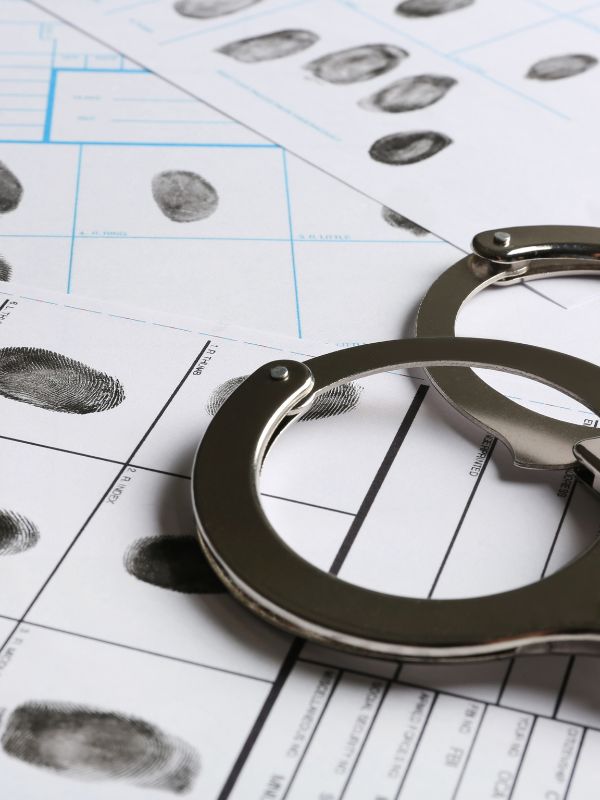 TRUSTED DRUG CRIMES LAWYER IN COLUMBUS
If you or a loved one is facing drug charges, then you already know it's crucial to have an experienced and dedicated drug lawyer by your side. I understand the complexities of drug-related cases and am committed to providing you with the strong defense you deserve.
With a proven track record of success in defending clients against drug charges, I will do the same for you. I will combine my extensive legal knowledge, strategic approach, and compassionate advocacy to ensure the best possible outcome for your case.
HOW CAN I HELP YOU FIGHT DRUG CHARGES?
I'm dedicated to protecting your rights and defending your innocence. As an experienced drug lawyer and former prosecutor, I have in-depth knowledge of Ohio's drug laws and have successfully handled and won a wide range of drug-related cases, including:
Possession of controlled substances
Drug trafficking and distribution
Prescription drug fraud
Manufacturing or cultivation of drugs
Drug-related conspiracy charges
My promise to you is that I will thoroughly investigate your drug case, scrutinizing the evidence and challenging any constitutional violations or procedural errors.
Together, we will build a strong defense strategy tailored to your specific circumstances, aiming to mitigate the charges or even get them dismissed altogether.
"Nathan represented my son several times in the past. He recommended the best actions to take in court and truly cared about us. I called often and he always was able to make me feel better about my son's situation."
-Donna F.
Why choose us to fight your drug charges?
There are a lot of criminal defense attorneys in Columbus that specialize in drug charges. At Akamine Law, we stand apart from the crowd.
Personalized attention
You won't be just another case number. We take the time to get to know you and understand the details of your situation. You'll get the attention your case and your future deserve.
Highly recommended
Most of my clients come from word of mouth. My past clients know how I've helped them and they recommend me to their family and friends. That's the best endorsement I could ask for.
Fighting for you
I'm on your side and you'll know it from the second we speak. I won't pressure you to take a plea unless that's our last resort. I'll fight every step of the way.
We genuinely care
We get the results you need while taking a human-based approach. We care about you, we're here for you, and we recognize this is the toughest time of your life.
How can a drug crimes lawyer challenge evidence against me?
We will carefully review the evidence in your case, ensuring that it was lawfully obtained and that your constitutional rights were not violated during the search and seizure process. We will scrutinize the chain of custody, challenge the reliability of any witnesses or informants, and identify any weaknesses or inconsistencies in the prosecution's case. Our goal is to create doubt and raise reasonable doubt in the minds of the judge or jury.
What are potential penalties for drug offenses in Columbus?
The penalties for drug offenses in Ohio vary depending on several factors, including the type and quantity of drugs involved, the defendant's criminal history, and the specific circumstances of the case. They can range from fines and probation to imprisonment. An experienced drug lawyer will assess your situation and provide you with a clear understanding of the potential consequences you may face.
If I plan to plead guilty to a drug charge, do I still need a lawyer?
Even if you plan on pleading guilty to drug charges, getting the advice of an attorney is paramount. Obtaining experienced counsel offers you the best chance at minimizing your sentence. Criminal defense attorneys equalize the balance of power between the defendant and the prosecution by ensuring that your constitutional rights are protected.
Can I defend myself against drug charges?
While it is your constitutional right to represent yourself in court, defending yourself against drug charges without legal expertise can be highly challenging. Drug laws are complex, and the prosecution will have experienced attorneys working to secure a conviction. Having a skilled drug lawyer by your side can significantly improve your chances of obtaining a favorable outcome.
Will my drug charge case go to trial?
Every case is unique, and whether your case goes to trial will depend on various factors. As your drug lawyer, Nathan Akamine is a skilled negotiator and will work diligently to explore all possible avenues for a favorable resolution, including plea bargains or alternative sentencing options. However, if taking your case to trial is in your best interest, we will be prepared to vigorously defend your rights in the courtroom.
Still have questions?
If you are facing drug charges in Ohio, don't wait to seek legal representation. The sooner you contact us, the sooner we can start building a robust defense strategy on your behalf. Let us be your trusted advocate during this challenging time.
We can help with your drug charge.
If you are facing drug charges in Columbus, Ohio, don't wait to seek legal representation. The sooner you contact us, the sooner we can start building a robust defense strategy on your behalf. We understand the gravity of your situation and are dedicated to protecting your rights and fighting for your freedom.
Call us today to schedule a confidential consultation. Let us be your trusted advocate during this challenging time.
Recent drug crimes articles