A violent crime accusation
doesn't have to ruin your life.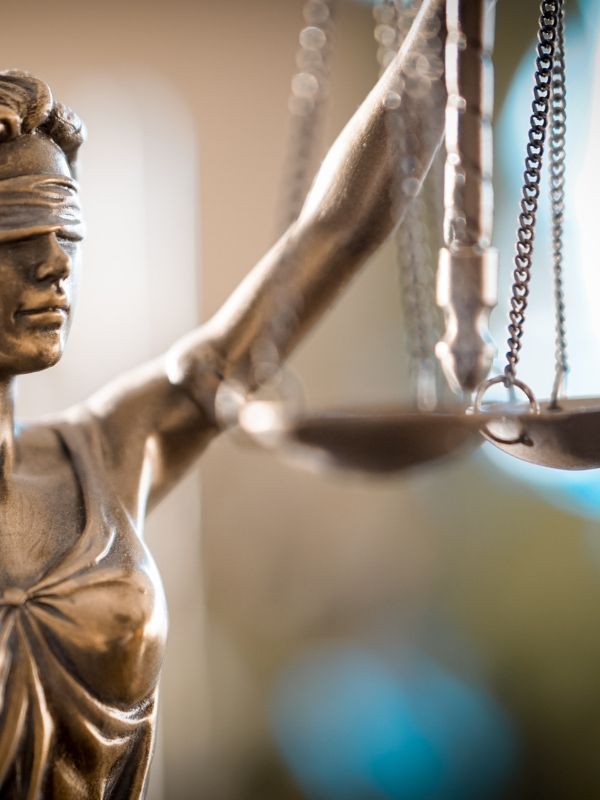 TRUSTED VIOLENT CRIMES LAWYER IN COLUMBUS
Are you facing violent crime charges in Columbus, Ohio? Look no further. We understand the stress and uncertainty that can accompany such charges. Nathan Akamine is an experienced violent crime lawyer and former prosecutor, dedicated to providing you with the expert legal representation you need to fight for your rights and achieve the best possible outcome for your case.
I WILL HELP YOU FIGHT A VIOLENT CRIME CHARGE.
Violent crimes such as assault, robbery, and murder carry severe and life-altering penalties. Depending upon the severity of the allegations, you could face a significant prison term. These cases are treated very seriously by law enforcement and require an equally determined defense.
Below are some of the Violent Crimes we handle:
Murder & Attempted Murder
Felonious Assault
Domestic Violence
Misdemeanor Assault
Reckless & Negligent Homicide
Voluntary & Involuntary Manslaughter
Robbery
Child Endangerment / Abuse
If you or a loved one are charged with a violent crime, you need an experienced violent crimes lawyer to begin planning your defense immediately.
"Nathan represented my son several times in the past. He recommended the best actions to take in court and truly cared about us. I called often and he always was able to make me feel better about my son's situation."
-Donna F.
What sets Akamine Law apart?
There are a lot of criminal defense attorneys in Columbus to choose from. At Akamine Law, me know we stand apart from the crowd. 
Extensive Experience
We have successfully defended numerous clients facing violent crime charges in Columbus. We have a deep understanding of Ohio's legal system, including the intricacies of the local courts and prosecutors' strategies. 
Highly Recommended
Most of my clients come from word of mouth. My past clients know how I've helped them and they recommend me to their family and friends. That's the best endorsement I could ask for.
Tailored Defense Strategies
We will meticulously analyze the details of your case, including witness testimonies, evidence, and any potential procedural errors. This comprehensive approach enables us to uncover weaknesses in the prosecution's case and build a strong defense on your behalf.
Strong Advocacy
We communicate with prosecutors to seek reduced charges or alternative resolutions whenever possible. If your case goes to trial, rest assured that we have the courtroom experience necessary to present a persuasive case and challenge the prosecution's evidence.
Consequences of a violent crime conviction
Violent crimes are viewed as the most serious offenses by the State. If you are convicted of a felony crime of violence in Columbus, you likely face years of imprisonment. In addition, you will be subject to costly fines and other restrictions on your liberty. This is not to mention the often irreparable damage to your reputation and livelihood.
In light of the dire consequences that result from a violent crime conviction, it is critical to be represented by a lawyer experienced with such crimes. Nathan Akamine is an experienced lawyer who has handled numerous cases involving violent crimes and is prepared to build a robust defense on your behalf.
I've been charged with Domestic Abuse, now what?
The charge "domestic abuse" can involve an array of offenses, including assault, harassment, stalking, and rape. Not only does Ohio establish fines and prison sentences, but the social stigma can damage your career, reputation, and relationships.
Frequently, defendants are unfairly charged with domestic violence after a divorce or custody dispute becomes tense.
How can an attorney help me with a violent crime charge?
As a former Franklin County Prosecutor and Public Defender, I understand the strategies that prosecutors use to get domestic violence convictions.
I will work to suppress unfair or unlawful evidence while immediately launching a detailed investigation into all accusations against you. I want to have your charges reduced, and work toward the complete dismissal of your case.
There is a lot at stake. You need an experienced violent crimes lawyer. It is urgent to act quickly if you or a loved one has been arrested for a violent crime. For immediate legal assistance, call Akamine Law for a free legal consultation.
What types of violent crimes do you handle?
Our firm handles a wide range of violent crime cases, including but not limited to assault, battery, domestic violence, homicide, robbery, and weapons offenses. We have the expertise and resources to handle complex and high-stakes cases effectively.
What sets your firm apart from other criminal defense attorneys in Columbus?
As a small law firm, we prioritize personalized attention, accessibility, and responsiveness. We genuinely care about our clients and take the time to understand their unique circumstances. Our collaborative approach ensures continuity in your representation, and we strive to build a strong attorney-client relationship. Additionally, we focus on the person behind the accusation, emphasizing empathy and understanding.
Will I be working directly with attorney, Nathan Akamine, throughout my case?
Absolutely. When you choose us as your criminal defense attorney, you can expect to work directly with Nathan Akamine from start to finish. We believe in providing continuity and personal attention to every client, ensuring that you have a dedicated advocate by your side throughout the entire legal process.
How will you defend my case?
Our defense strategies are tailored to the specific circumstances of each case. We meticulously analyze the evidence, challenge any flaws or violations of your rights, and explore all available legal avenues. We will aggressively advocate for your interests, whether it involves negotiating with prosecutors for a favorable plea deal or vigorously defending you in court.
How can a violent crime lawyer help me?
A skilled violent crime lawyer will thoroughly investigate your case, review all available evidence, identify any legal defenses, and work to challenge the prosecution's case against you. We will guide you through the legal process, provide sound legal advice, and represent you in court if necessary. Our goal is to protect your rights and achieve the best possible outcome for your case.
Will hiring a lawyer increase my chances of a favorable outcome?
Absolutely. Having a knowledgeable and experienced lawyer on your side significantly increases your chances of obtaining a favorable outcome. We can help you navigate the complexities of the legal system, build a strong defense strategy, negotiate with prosecutors, and represent your interests in court. Our expertise and advocacy are invaluable assets when facing violent crime charges.
Remember, every case is unique, and the answers provided here are general. For personalized guidance and advice specific to your situation, we encourage you to reach out to an experienced criminal defense attorney, even if it's not me.
We are here to guide you through the legal process, address your concerns, and provide you with the skilled representation you need. Contact us today to schedule your free case review and take the first step toward a strong defense.
Recent violent crime defense articles