Criminal Defense. It's all we do.
Expert help for the accused in Ohio. Free consultation.
COVID-19 UPDATE:
We offer free consultations by phone, Skype, Facetime, or Zoom.
Aggressive Criminal Defense from a Former Prosecutor.
As a former Franklin County Public Defender and a Columbus City Prosecutor, I am very familiar with the officers, judges, and prosecutors in the Columbus area. Chances are, I've worked with them before. I know their tactics and how to defend you against them.
Being charged with a crime is an intimidating experience, and I know you have questions. Will I go to jail? Will I lose my job? Will I be able to care for my family emotionally and financially? As your criminal defense attorney, I can help ease some of the uncertainty that comes with being arrested.
Mistakes and misunderstandings can happen to anyone. Hiring the right criminal defense lawyer is critical, but it's difficult to know who to hire when every lawyer is claiming to be the right choice.
Why Attorney Nathan Akamine?

Investigation
I explore all avenues to present the best possible defense; this includes using investigators and expert witnesses when needed.

Honesty
A candid assessment of the strengths and weaknesses of the government's case against you. Whether it is a favorable plea negotiation or trial strategy, we discuss all options.

Communication
I keep you informed every step of the way. If you have a question, we are just a phone call away, 24 hours a day.

Experience
I sharpened my craft and knowledge of the law as a Columbus City Prosecutor and Public Defender. I have the wisdom of 20+ years of private practice criminal defense. 
Real Clients, Real Results
"I highly recommend Nathan to anybody in need of a criminal defense attorney. He really helped a lot. He's very professional and kind. I am very happy with the service he provided."
-K.N.
"Thank you for a job well done. I appreciate that you took my calls and treated me with respect. I can't thank you enough for everything you've done. I will recommend you to everyone I know."
–Anonymous
"My husband was facing serious jail time because of his prior DUI cases. Mr. Akamine encouraged him to get the help he needed in a treatment program and convinced the Prosecutor and Judge to allow him to do house arrest instead of jail. We can't thank you enough."
–Amy and John K.
"I didn't hire a lawyer for my first DUI. That was a mistake. Mr. Akamine goes above and beyond. Lawyer of the year in my option. I'll never go anywhere else for my legal issues."
–Adam D.
"Mr. Akamine represented my son several times in the past. He recommended the best actions to take in court and he truly cared about us. I called often and Mr. Akamine always was able to make me feel better about my son's situation. Thank you, thank you."
–Donna F.
Drug Charges, Theft, Sex Offenses, Crime of Violence, White Collar, Probation Violation
Failed Sobriety Test, Minor Passenger, Multiple DUIs, Injury, Homicide, Drug & Marijuana DUI
We Know Ohio Courts.
I have represented numerous clients as one of the best and most aggressive criminal defense attorneys in Columbus.
When you have the representation of an experienced criminal defense lawyer with an unrivaled understanding of the local court systems and has gained the trust of judges and other criminal lawyers in the area, you can rest assured you'll have the strongest defense possible.
We Get Results.
Working with Akamine Law means receiving the best criminal defense with a history of obtaining favorable resolutions through a fierce criminal defense strategy. Our reputation for excellence starts with a high-level investigation into your unique case and open communication to help you fully understand all your options.
If you or a loved one has been charged with a crime, don't wait to contact a knowledgeable defense lawyer to start analyzing your specific situation and developing a possible defense strategy for your case. We are ready to aggressively defend you and your rights from misdemeanors to major felonies. You can feel confident in working with a criminal defense lawyer known for expert preparation and attention to detail.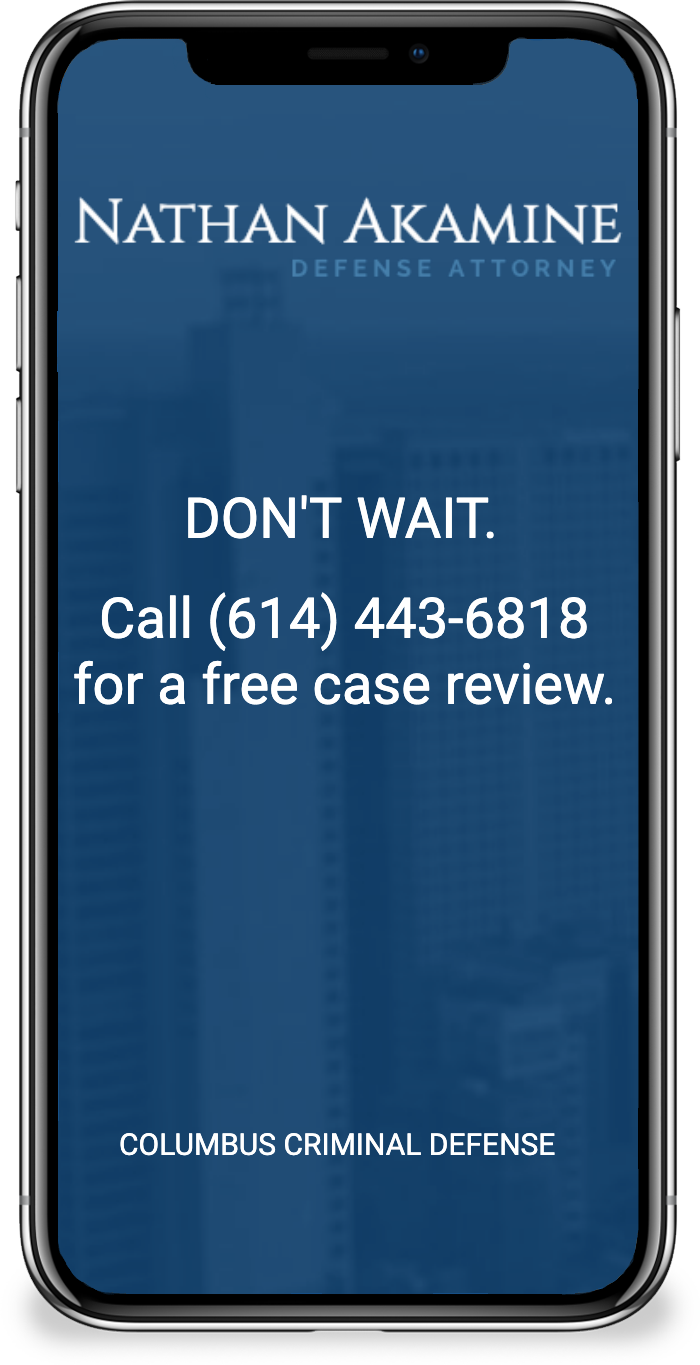 "With 24 years of litigation experience spanning from murder to OVI, I have the knowledge, determination, and expertise to provide your best defense. Having spent four years as a prosecutor, I know how law enforcement operates. As a private defense attorney, I focus my practice on impaired driving (OVI)and criminal cases. I seek out cutting-edge defenses and won't settle on the easiest or quickest resolution. My goal is to reach the best possible outcome for you."
– Defense Attorney Nathan Akamine
How Can a Criminal Defense Attorney Help?
Regardless of the circumstances, being charged with a crime is terrifying, sometimes frustrating, and overwhelming.  For anyone convicted of a crime, the consequences can be dire, including fines, probation, forfeiture of property, or even the possibility of jail time. It's easy to become discouraged when facing a complicated and unforgiving criminal justice system, but you don't have to face it alone.
As an experienced criminal defense attorney, I always put my client first and defend each case with my full attention and exhaust every possible resource in an effort to give you the best possible result. You can be confident that an experienced and highly motivated criminal defense attorney is fighting for you.
I pride myself on not just understanding your criminal charges, but also what is important to you. After we discuss the events leading up to your arrest, we'll then go over all your options and how we can achieve a result that puts you in the best position to move on with your life.
I will aggressively work to exclude any evidence against you, negotiate for a reduction or complete dismissal of the charges, and passionately fight to clear your name.
As your criminal defense lawyer, I will preserve your constitutional rights and take steps to shield you from the repercussions of a conviction.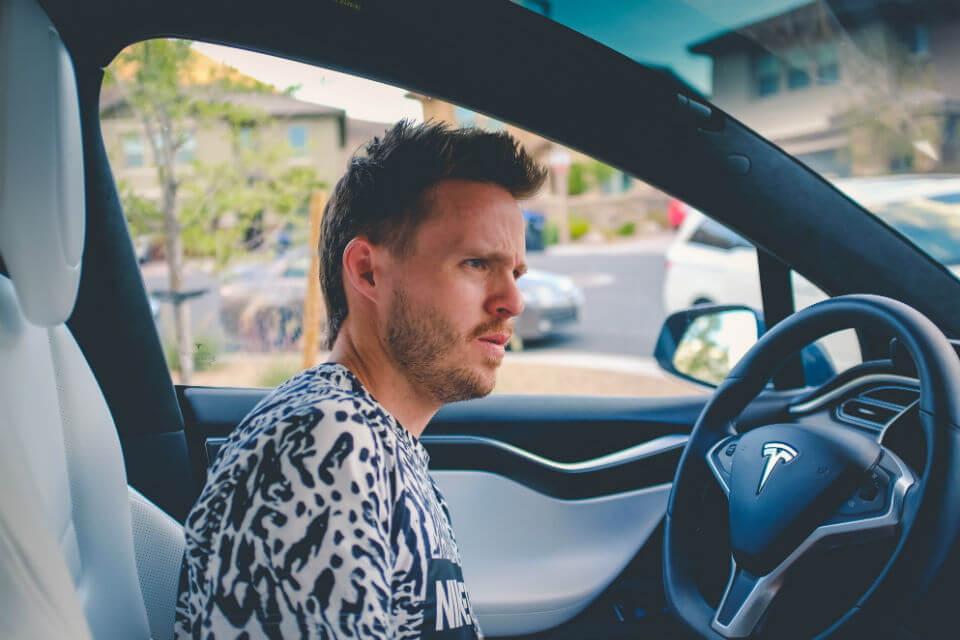 We all had a scratch and sniff book growing up. We would marvel at how accurately the artificial scent matched the real thing. But there are legal consequences to an officer detecting an odor of marijuana. If an officer smells cannabis coming from your car, everything...
read more
The information on this website is intended for general informational purposes only. Nothing contained throughout this site should be considered as legal advice for any particular individual, case, or situation. The information throughout this website is not intended to create, and receipt or viewing does not constitute an attorney-client relationship.